Hypertension in Asia Pacific
Although the prevalence of Cardiovascular Disease (CVD) varies by country in the Asia Pacific region, it is either the leading or second-leading cause of death in the region1 and is predicted to account for half of the world's CVD burden.2 Blood Pressure is an important determinant of this burden2 with up to 66% of haemorrhagic stroke, 45% of ischaemic stroke and 39% of ischaemic heart disease attributed to hypertension.3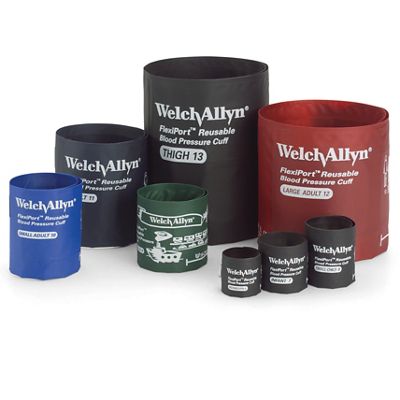 FlexiPort® Reusable Blood Pressure Cuffs
Save time when you standardize with a cuff solution that works across your blood pressure devices and patient monitors.
Invest in an easy-to-use and affordable reusable blood pressure cuff solution. The single-point FlexiPort snap connection was designed to simplify connectivity, reducing the hassle of needing multiple cuff tubes and connectors. Since accurate blood pressure readings rely on the right cuff size for both infants and adults, you can easily size cuffs up or down for each patient. Concerned about cross-contamination or disinfecting? We also offer disposable FlexiPort cuff solutions. 
Key Features:

FlexiPort technology enables every cuff to be used as a one or two-tube cuff 
Port can be rotated for improved patient comfort 
Meets all latest clinical guidelines for proper fit from AAMI and AHA
Up to 13 sizes, ranging from small infant blood pressure cuffs through large adult blood pressure cuffs (including extra-large, thigh and long cuffs)
Digital Blood Pressure Devices
Capture blood pressure digitally to support faster patient intake.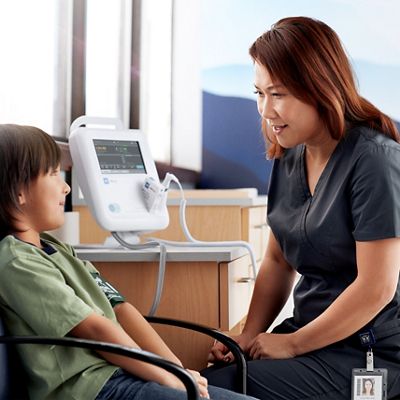 Welch Allyn®
Spot Vital Signs® 4400 Device


The Spot Vital Signs® 4400 Device helps you capture, access and document patient vital signs so you can focus on what matters most — your patients. 
 
Now you can quickly capture a full set of vitals — including temperature, blood pressure, pulse rate and SpO2 — right from the home screen. You Asked for Simplicity. We Delivered.
• SureBP technology can record blood pressure in just 15 seconds. 
• BP averaging helps ensure accurate hypertension detection
• SureTemp Plus oral/axillary thermometry
• Option for Nonin® SpO2 technology
• EMR connectivity helps your care team avoid documentation errors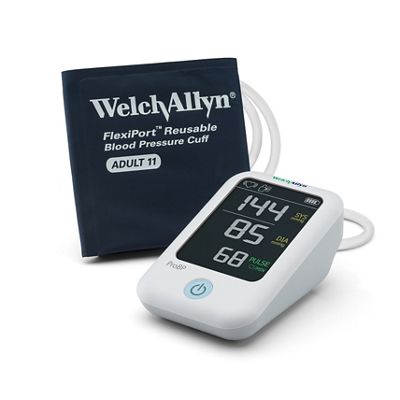 Welch Allyn®
ProBP™ 2000 Digital Blood Pressure Device


One-touch is all it takes to get a fast blood pressure reading, powered by our SureBP® technology and FlexiPort® snap-fit cuff connectors. Reliable. Fast. Comfortable. 
With one button touch, our ProBP 2000 Digital Blood Pressure Device captures readings in about 20 seconds to keep you moving in your fast-paced clinical environment. 
Our innovative SureBP averaging algorithm allows the device to capture blood pressure readings quickly while the cuff inflates, addressing patient comfort.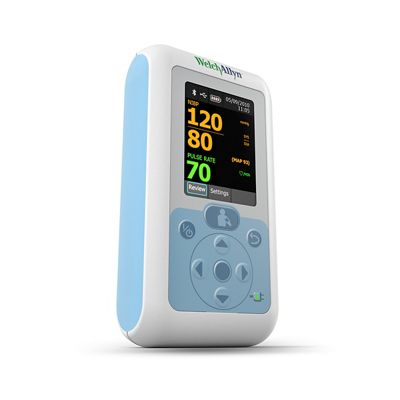 Welch Allyn®
Connex® ProBP™ 3400 Digital Blood Pressure Device


Capture fast, accurate readings in the palm of your hand with the same enhanced SureBP™ technology found in Welch Allyn vital signs devices.
 
 SureBP™ NIBP technology, reads blood pressure as the cuff inflates in about 15 seconds — quickly and comfortably — to ease squeezing when readings take longer. 

• Meets AAMI Standards, awarded BHS A/A rating
• USB-wired technology enables integration to select EHR/EMR systems
• Compatible with Welch Allyn FlexiPort® cuff sizes from small child to thigh
• SureBP technology can capture readings in the presence of motion or weak pulse
• Lithium ion battery technology can take up to 100 readings on a full charge
See the ProBP 2000 in action
Fast, Reliable Blood Pressure Readings.
Ready to switch from manual to digital BP readings? Learn more about our newest affordable digital blood pressure device.
Blood Pressure Averaging with the Welch Allyn® Spot Vital Signs® 4400 Device
Technology Matters
Diagnosing and managing hypertension starts with accurate BP measurements — so you need technology you can trust.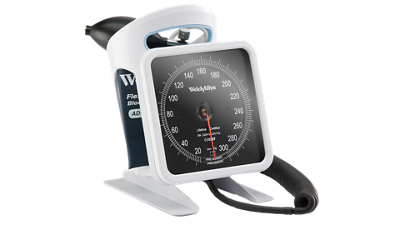 Welch Allyn®
767-Series Wall, Mobile & Desk Sphygmomanometers
 
Based on our extensive experience building and designing innovative blood pressure technology, the versatile 767 Aneroid is the smart choice for accurate and reliable readings throughout your facility. Improved ergonomics and a modern design make for an easy-to-use blood pressure aneroid, developed with staff and facility workflow efficiency in mind.

• Lifetime calibration warranty reduces cost of ownership
• 5-leg stand provides improved stability and maneuverability
• Certified accuracy to +/- 3mmHg
• Recessed, laser-engraved dial face with high contrast pointer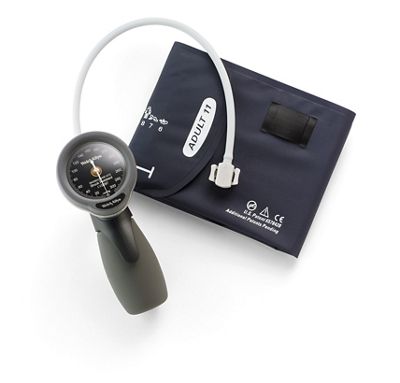 Welch Allyn®
Gold Series DS66 Trigger Aneroids


Unsurpassed reliability with a unique trigger release design and gear-free DuraShock™ technology. With gear-free DuraShock™ technology, you can count on the robust design of the DS66 Trigger Aneroid to remain in calibration longer than traditional aneroids, providing more accurate readings over time and a lower lifetime cost.

• Withstands a 30" drop
• Jeweled movement for long life
• Laser-engraved dial face for accuracy
• 15-year calibration warranty
• Soft comfort grip and trigger deflation valve
for smooth, one-finger operation
Harvey™ Elite Stethoscope
The Harvey Elite offers superior comfort and auscultation capabilities that cardiologists have come to rely on.
It is equipped with dual-bore tubing that creates two uninterrupted sound channels and works with the optimally weighted, rugged, and stainless steel chestpieces. In addition, the Elite's diaphragm is designed to accentuate important sounds—all this enables you to hear cardiac, pulmonary and vascular sounds.  
Full-range cardiology/pulmonology stethoscope
Stainless steel chestpiece with non-chill rim
Double-head (bell and flat diaphragm)
Pediatric chestpieces available
Rotatable stainless steel binaurals and interchangeable comfort seeling ear tips
10-year warranty
Interested? Let's Talk. 
Complete this form to have your Hillrom representative who will help you assess your challenges and recommend the right solution for you and your practice.

A reference to any product on this site does not imply that such product is or will be available in your location. Please contact your authorized country representative for specific product availability in your country. 
*Always Read Labels and Instructions for Use. Contact your Hillrom Representative for the latest version.