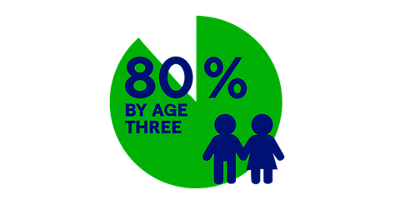 By 3 years of age, at least 80% of children have had at least one episode of Otitis Media.⁴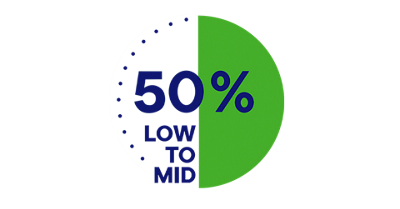 Hearing impairment is associated with 50% of OM cases in low and middle income countries.⁵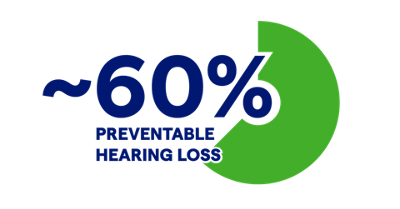 Nearly 60% of hearing loss in children is preventable.³
39500 Series OAE Hearing Screener
The next generation in objective hearing screening technology, designed to address the challenges practitioners face when screening infants, newborns, toddlers, preschool, school age children and adults. Objective screening with no behavioral response required, paired with breakthrough technology, make the Welch Allyn OAE Hearing Screener an ideal hearing test machine when testing for otoacoustic emissions. Tests are fast; just three button pushes turn on the device and complete tests on both ears in approximately 8-16 seconds per/ear (assumes DPOAE screening with 2-4 second averaging).
Noise-management technology addresses poor test results due to ambient sound   
View, archive and export patient data with Welch Allyn Data Manager Software
In-the-ear calibration helps improve test accuracy, ensuring probe is secure
AutoStart check makes sure test is started in acceptable conditions
User-friendly screen prompts guide staff through the test
Tests at key speech frequencies—2, 3, 4 and 5 kHz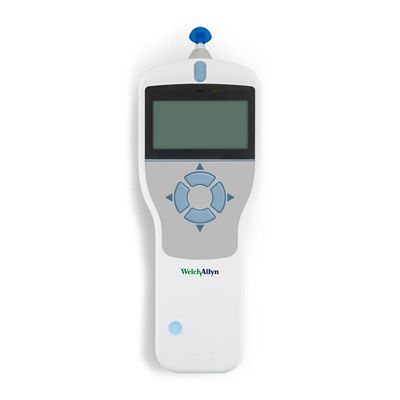 MicroTymp® 4 Portable Tympanometer
The Welch Allyn MicroTymp 4 Portable Tympanometer helps you verify middle ear conditions and improve diagnostic accuracy by providing objective analysis of tympanic membrane mobility and condition of the middle ear. This tympanometric instrument tests each ear in as little as three seconds and is ideal for pediatrics.
This diagnostic tympanometer supports tympanometry and ipsilateral acoustic reflex measurement testing
MicroTymp 4 automatically begins recording a tympanogram as soon as the ear canal seal is obtained    
Test patients six months of age and up
Four-button navigation supports a quick, complete exam in left, right or both ears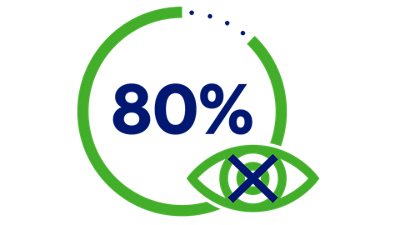 Early detection and treatment of vision problems in childhood is crucial, as 80% of vision disorders can be prevented or cured.¹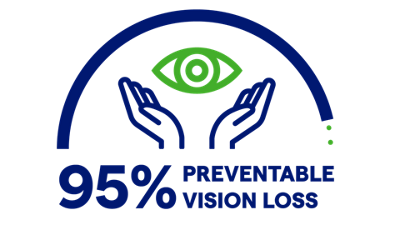 95% of vision loss due to diabetic retinopathy can be prevented with early detection.²
We put advanced technology and smarter tools in the palms of your hands to help you detect serious conditions like diabetic retinopathy and vision disorders in children.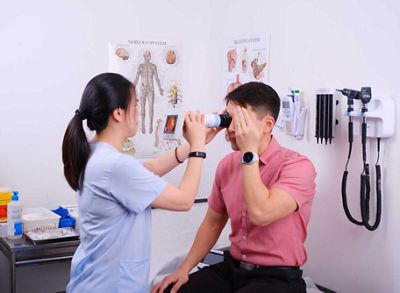 RetinaVue® 100 Imager PRO
The RetinaVue 100 Imager PRO is designed for clinicans who need great image quality and portability.
The imager's ease of use and lightweight, portable design make it well suited for use across clinics, at the bedside or in the home—at a fraction of the price of desktop cameras.
 
Touchless auto-focus and image capture make it easy to use
Proprietary image-quality evaluation helps eliminate callbacks for re-imaging
Advanced optical system enables image acquisition on pupils as small as 3 mm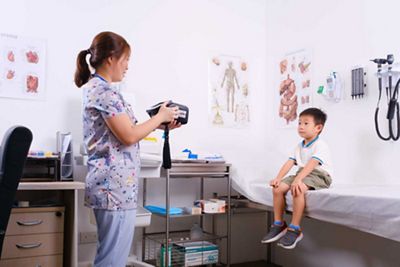 Spot® Vision Screener
Backed by peer-reviewed clinical evidence, the Welch Allyn® Spot® Vision Screener enables fast and objective detection of six amblyopic risk factors (myopia, hyperopia, astigmatism, anisometropia, strabismus and anisocoria) in children as young as six months old.
Measurements are taken in seconds with minimal cooperation needed, minimizing time spent screening each patient from a non-invasive distance of 1 meter and requiring a minimum pupil size of 3.0mm (adult patients).
Over the last year, it's likely that many children have missed appointments to get their eyes screened for potentially vision-threatening conditions. At Hillrom, we are here to help with industry-leading vision screening technology and support customers all over the world with information to safely perform instrument-based vision screening with the Welch Allyn® Spot® Vision Screener. 
Children's Eye Foundation. https://www.childrenseyefoundation.org. Accessed January 2, 2019.

National Eye Institute. Diabetic Retinopathy. https://nei.nih.gov/health/diabetic/retinopathy. Accessed March 9, 2017. 

World report on hearing ISBN 978-92-4-002048-1 (electronic version) 

Otitis Media (Middle Ear Infection). https://www.stanfordchildrens.org/en/topic/default?id=otitis-media-middle-ear-infection-90-P02057. 

Graydon, K., Waterworth, C., Miller, H., & Gunasekera, H. (2019). Global burden of hearing impairment and ear disease. The Journal of Laryngology & Otology, 133(1), 18-25. doi:10.1017/S0022215118001275

Supports AAP screening guidelines for early detection of amblyopic risk factors

Minimal training required Captures readings 97% of the time to help screen otherwise difficult subjects

Captivating lights and sounds help engage children for a more efficient pediatric vision screening experience

Portable vision screener holds adequate power for mass screening events

Driverless printing is built in

Summary reports are exported wirelessly or via USB
Interested? Let's Talk. 
Complete this form to have your Hillrom representative who will help you assess your challenges and recommend the right solution for you and your practice.

A reference to any product on this site does not imply that such product is or will be available in your location. Please contact your authorized country representative for specific product availability in your country. 
*Always Read Labels and Instructions for Use. Contact your Baxter Representative for the latest version.