Features
You Asked for Simplicity. We Delivered.
SureBP technology can record blood pressure in just 15 seconds
BP averaging helps ensure accurate hypertension detection
SureTemp Plus oral/axillary thermometry
Option for Nonin® SpO2 technology
7" color touchscreen for a simplified workflow
Options for documenting patient observations (like respiration rate and BMI)
Ships with one adult blood pressure cuff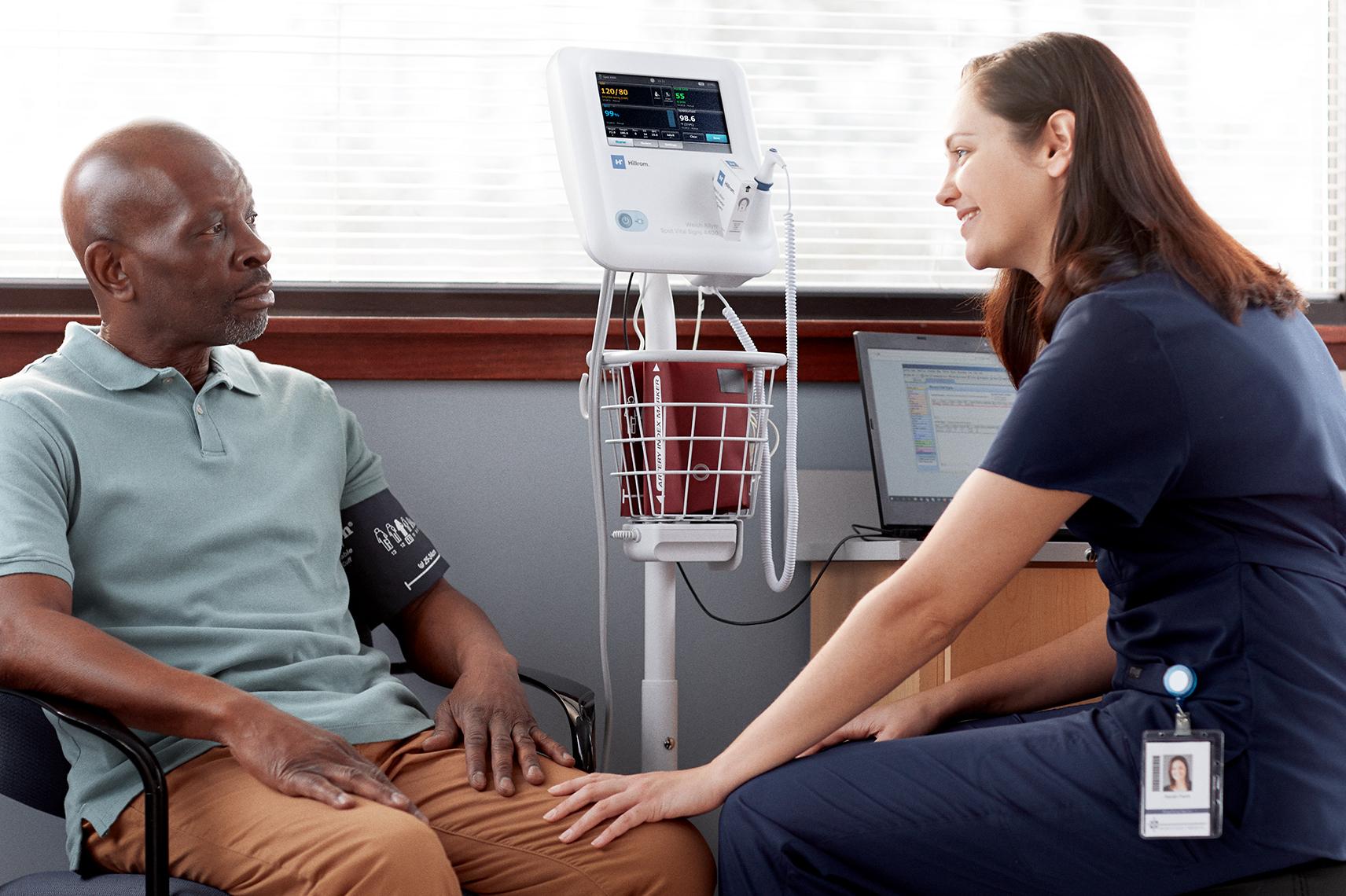 Simple
Easy-to-use touchscreen and intuitive workflow.
Reliable
Trusted for clinical accuracy and consistent measurements.
Connected
Send patient data directly to your EMR via USB.
All-In-One
Capture temperature, blood pressure, pulse and SpO2.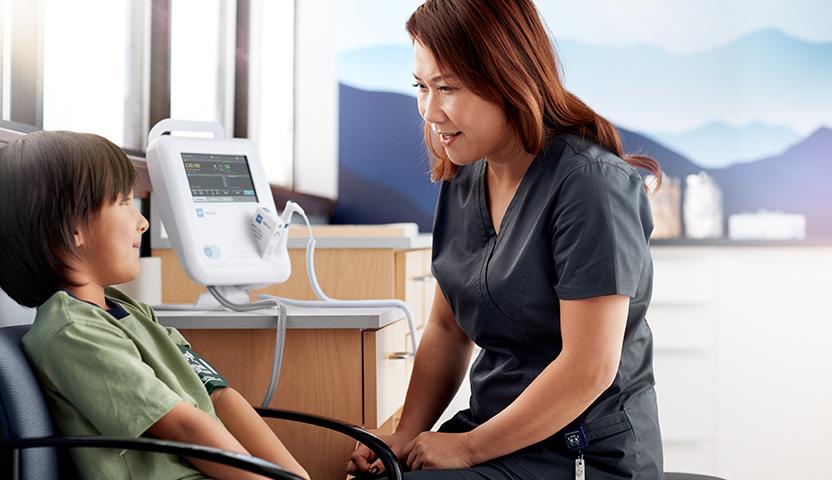 Does Movement Matter for BP Readings?
A patient's own movement—voluntary or accidental—can make blood pressure readings inaccurate. That's why it's important to equip your practice with solutions that can capture accurate blood pressure readings in the presence of movement. Many Hillrom vital signs solutions use the Welch Allyn SureBP® algorithm, which can do just that, helping to improve your patient data quality and increase your clinical efficiency.
You asked for simplicity. We delivered.
Education & Documentation
Get in the know to get the most value out of your solution.