The Vicious Cycle of Infection
When mucus is unable to be cleared from the lungs, it builds up and creates an environment in which bacteria can grow. This may lead to repeated, serious lung infections, which cause more damage to the airways of the lungs and can become a vicious cycle of infection. This cycle may lead to irreversible lung damage and respiratory failure.
How can Hillrom Solutions help?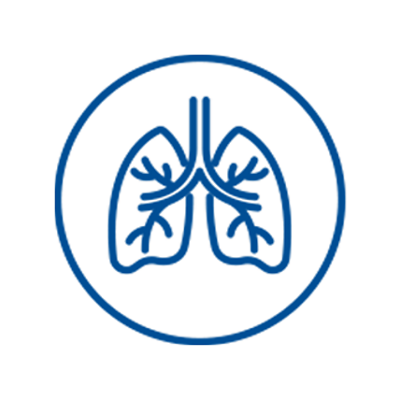 Minimize the devastating effects of airway obstruction, infection, and inflammation.¹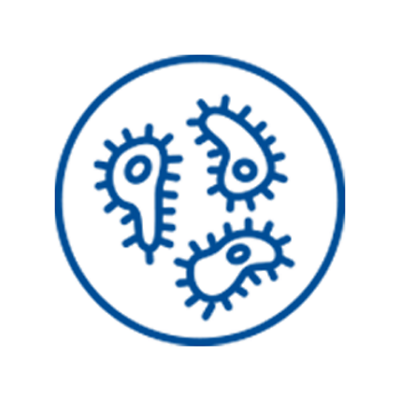 Decrease vicious cycles of lung injury and reduce bronchiectasis prognosis.2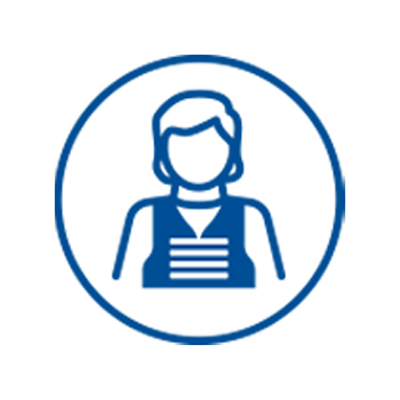 Facilitate to have fewer exacerbations, an improvement in quality of life, and a reduction in the impact of coughing.³
Breathe Easy With Our
Airway Clearance Solutions.
Widely recognized as the gold standard in High Frequency Chest Wall Oscillation (HFCWO) therapy,
The Vest  Airway Clearance System has been prescribed by more physicians than any other HFCWO vest system.
It is designed to help patients mobilize retained secretions, helping them avoid respiratory infections,
hospitalizations and reduced lung function.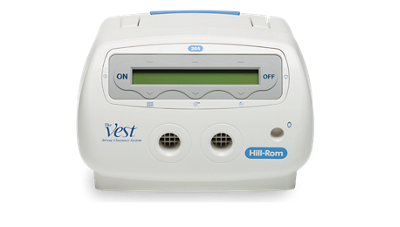 Features
Reduces pressure in the inflatable garment when paused to allow deep breathing
Multiple programming options for treatment flexibility
Device can be programmed in several languages
CoughPause feature allows you to program a reminder to cough
Design matters when selecting an Airway Clearance System
Download brochure to see comparison
Impaired Airway Clearance
Maintenance of airway secretion clearance, or airway hygiene, is important for the preservation of airway patency and the prevention of respiratory tract infection. Impaired airway clearance often prompts admission to the intensive care unit (ICU) and can be a cause and/or contributor to acute respiratory failure and other pulmonary complications.​ See the factsheet to find out how Impaired Airway Clearance impacts the Asia-Pacific regions.
To break the vicious cycle, Hillrom Respiratory Health offers a portfolio of products designed to help mobilize and evacuate retained secretions and mucus from the airways. ​
Pathophysiology of Ineffective Airway Clearance​
See how ineffective airway clearance may lead to disease progression​
Look for more information related to airway clearance 
Complete this form to have your Hillrom representative who will help you assess your challenges and recommend the right solution for you and your practice.

References
   Patel IS, Vlahos I, Wilkinson TM, et al. Bronchiectasis, exacerbation indices, and inflammation in chronic obstructive pulmonary disease. Am J Respir Crit Care Med 2004;170:400–7.
   Garcia M, et al. Prognostic Value of Bronchiectasis in Patients with Moderate-to-Severe Chronic Obstructive Pulmonary Disease. Am J Respir Crit Care Med 2013;187:823-8.
   Kosmas E MD, et al. Metropolitan Hospital, Neo Faliro, Greece. Bronchiectasis in Patients With COPD: (2017). An Irrelevant Imaging Finding or a Clinically Important Phenotype? DOI: http://dx.doi.org/10.1026/jchest.2016.08.994. 
Always Read labels and instructions for use. Contact your Baxter representative for more infomation.