Worldwide Burden of Hospital-Acquired Infections (HAIs)
Hospital-acquired infections, or healthcare- associated infections, (HAIs) are nosocomial infections that are typically not  present or incubating at the time of admission.1 Several commonly used equipment and objects in intensive  care units such as blood pressure cuffs carry bacteria. Even after disinfecting and cleaning, organisms are still cultured from blood pressure cuffs.2
Across Southeast Asia, the pooled prevalence of overall HAIs was 9.0%, while the pooled incidence density was 20 cases per 1000 intensive care unit–days.3
The risk of acquiring HAI is significantly higher in intensive care units, with approximately 30% of patients affected by at least one episode of HAI with substantial associated morbidity and mortality.4
Fighting HAIs with Disposable Blood Pressure Cuffs
Download our HAI booklet to learn more on how you can reduce risk of contamination in your facility and enhance patient safety.

Break the Chain of Infection
The right hospital equipment is critical in fighting healthcare acquired infections (HAIs).
Standardize on a blood pressure cuff solution that streamlines your workflow with patient safety in mind.
Disinfection is by far the most common and cost-effective method to reduce the risk of contamination.6 However, these steps do not completely eliminate the risks. Klebsiella pneumonia was still present on blood pressure cuffs after being disinfected with 70% isopropyl alcohol.6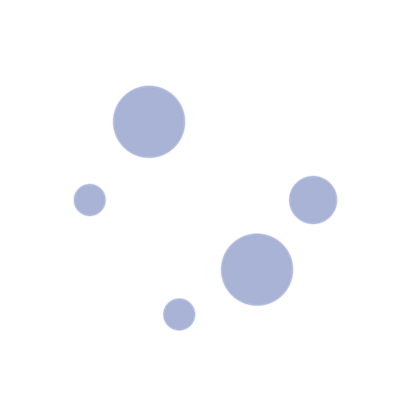 Lower your risk of cross-contamination with this single-patient cuff solution.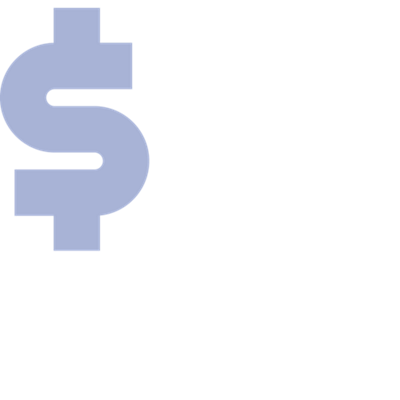 IMPROVE FINANCIAL OUTCOMES
An affordable option to reduce costs associated with HAIs and those incurred with traditional cuff inventory and workflow.
A workflow where each patient gets a new disposable blood pressure cuff is a simple way to reduce risk associated with HAIs.
Infection Prevention Starts with You
The FlexiPort Soft and Vinyl, Trimline Soft and Vinyl and Neonatal Soft and Vinyl  disposable cuffs can be dedicated to a single patient to reduce the risk of cross-contamination.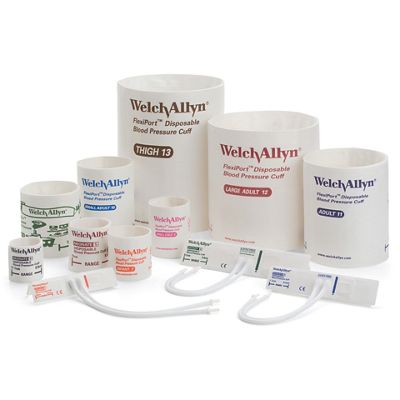 FlexiPort® Disposable Blood Pressure Cuffs
QUICK OVERVIEW:
When it comes to standardising blood pressure cuffs, Welch Allyn FlexiPort blood pressure cuffs can help facilities improve financial outcomes and enhance patient safety with options that help streamline workflow and inventory management and reduce the risk of cross-contamination.

FEATURES:
FlexiPort technology enables every cuff to be used as one or two-tube. 
Durable enough for extended patient stays.
Affordable for single-patient use to help reduce cross-contamination risk.

Port can be rotated for improved patient comfort
Pair the FlexiPort Blood Pressure Cuffs with one of our Welch Allyn® multiparameter vital signs monitors.
Setting up an Isolation Room
Recent studies have implicated the use of medical devices such as sphygmomanometers, thermometers, stethoscopes, and reusable blood pressure cuffs in the spread of HAIs. Hillrom can help. 
Disposable and dedicated medical devices and equipment can reduce the risk of cross-contamination and are a proven method of successfully reducing HAIs. Hillrom offers a range of products providing your facility with an easy, cost-effective solution, from disposable blood pressure cuffs to blood pressure devices and ECG's – which can help reduce the risk of cross-contamination, one patient at a time.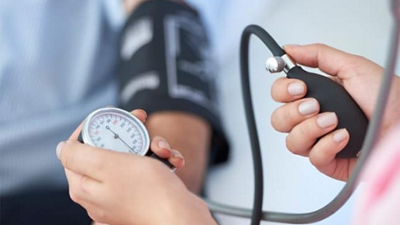 SPHYGMOMANOMETER CUFFS: POTENTIAL SOURCE OF INFECTION

This study identifies sphygmomanometer cuffs as a potential source of infection. The microbiological investigations found 85% of cuffs were contaminated with bacterial organisms. Blood pressure cuffs are a frequently used tool in clinical practice.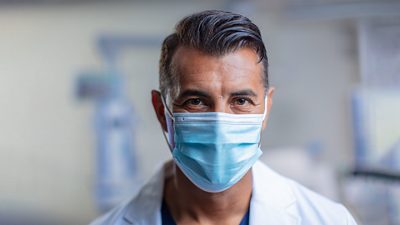 BLOOD PRESSURE CUFFS: FRIEND OR FOE?

A study to assess the level of bacterial contamination of blood pressure cuffs in use on hospital wards was performed. Potential pathogens were isolated from 58% of cuffs, of which 33% had MSSA, 8% had MRSA and 33% had C. Diff.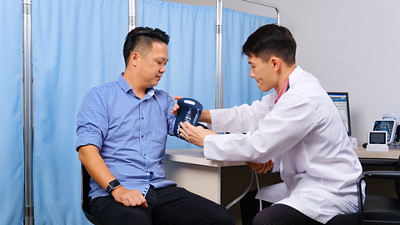 BP CUFFS: POTENTIAL VECTORS OF PATHOGENS

This collection of 8 clinical studies highlights the importance of recognizing BP cuffs as potential vectors of pathogenic bacteria among patients and as a source of reinfection.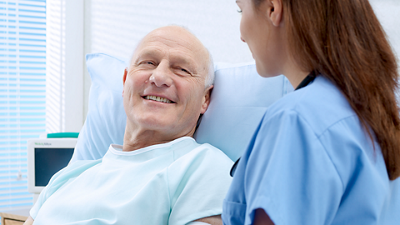 SINGLE PATIENT USE BP CUFFS: BREAK THE CHAIN OF INFECTION

Using disposable blood pressure cuffs may reduce the spread of infection and associated complications. This paper highlights the alarming amount of bacterial colonization on presumed clean cuffs. In one hospital setting, 100% of blood pressure cuffs cultured from the OR, PACU, BSICU, and ER contained bacterial colonization.
Let's Connect
To learn more or to speak directly with a Hillrom representative concerning our products, services, operations or locations, please complete the form on the right.
References
Monegro AF, Regunath H. Hospital Acquired Infections. [Updated 2018 Sep 12
Russotto V, et. al. (2015) Bacterial contamination of inanimate surfaces and equipment in the intensive care unit. J Intensive Care, 3:54
Ling ML, Apisarnthanarak A, Madriaga G. (2015) The Burden of Healthcare-Associated Infections in Southeast Asia: A Systematic Literature Review and Meta-analysis. Clin Infect Dis, 60:1690-1699.
Report on the Burden of Endemic Health Care-Associated Infection Worldwide © World Health Organization 2011.
Liu X, et al. (2022). A systematic review and metaanalysis of disease burden of healthcare-associated infections in China: an economic burden perspective from general hospitals. J Hosp Infect, 123:1-11.
Jeyakumari D, et. al. (2016) Bacterial colonisation of blood pressure cuff: A potential source of pathogenic organism: A prospective study in a teaching hospital. Int J Med Health R, 2:35-37
A reference to any product on this site does not imply that such product is or will be available in your location. Please contact your authorised country representative for specific product availability in your country.