Update on Pediatric Clinical Applications of Otoacoustic Emissions (OAEs)
This 60-minute webinar will address the prevalence of hearing abnormality, the importance of screening at all ages and the benefit of objective screening versus subjective screening. 
Join Dr. Hall and learn more about OAEs and its clinical application in pediatrics to enable earlier diagnosis and treatment.
Explore our factsheets for more information.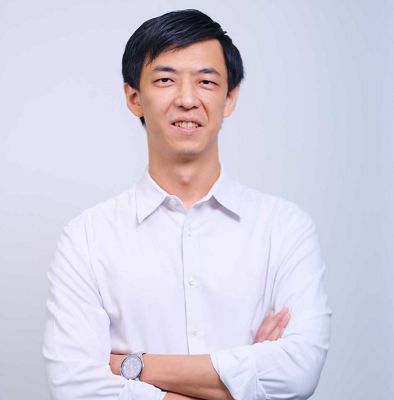 Hearing Loss: Get The Facts
Hearing loss is a major contributor to the global burden of disability, however it can often be prevented and have a reduced impact with early intervention.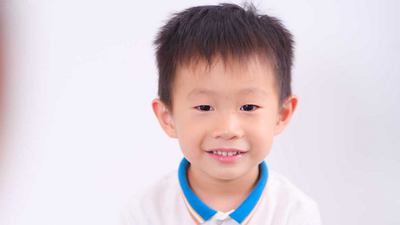 Otitis Media: Get The Facts
Globally, in children less than 5 years of age the incidence of acute otitis media (AOM) is 10.85%, which equates to more than 700 million cases each year.1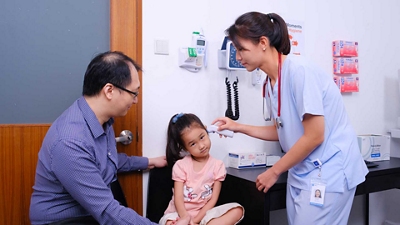 Chronic otitis media is often associated with mild to moderate hearing loss.
In fact, acute and chronic suppurative otitis media is responsible for hearing loss in approximately 98.7 million people.1
How do our products and services positively affect outcomes? Read the results here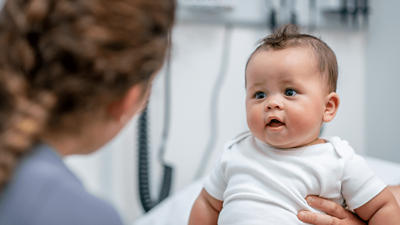 Why the Right Tools and Technology Matter
It's estimated that 80% of all children will develop acute otitis media (AOM) at least once. Of those children, between 80% and 90% will experience at least one episode of otitis media with effusion (OME) before they reach school age.2
Can technology help reduce antibiotic overprescription in children? Find out how advanced otoscopes help physicians diagnose and treat acute otitis media.
Smartphone Enabled Otoscopy in Neurotology and Otology
This study demonstrates the utility of a smartphone enabled otoscope for use in telemedicine. A single digital image of the tympanic membrane obtained by a smartphone-enabled otoscope resulted in correct diagnosis of 96% normal tympanic membranes and 100% abnormal tympanic membranes.3
Effective And Efficient Pre-School Hearing Screening
This article addresses the current problem around hearing loss in children and current screening models and provides a summary of a new evidence-based strategy to provide effective and efficient pre-school hearing screening.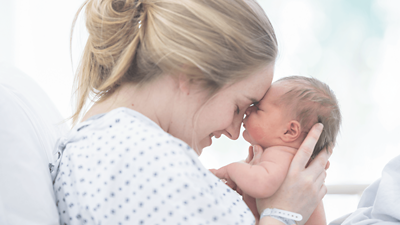 Universal Newborn Hearing Screening
Did you know that the incidence of sensorineural hearing loss is 1 to 3 per 1,000 live births and even higher in high risk neonates? 4
Patient outcomes are optimal if hearing augmentation detection and intervention occur within the first 6 months from birth.4
Early detection of ear diseases such as otitis media and hearing loss is key to succesful and effective management.1
In the event hearing loss is detected, early intervention is important to reduce the negative impact of hearing loss on language and cognitive development.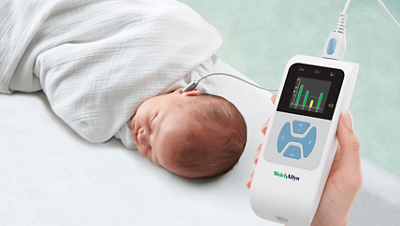 Welch Allyn MicroTymp 4 Portable Tympanometer
The Welch Allyn MicroTymp 4 Portable Tympanometer helps you verify middle ear conditions and improve diagnostic accuracy by providing objective analysis of tympanic membrane mobility and condition of the middle ear. This tympanometric instrument tests each ear in as little as three seconds and is ideal for pediatrics.
---
Welch Allyn MacroView® Plus Otoscope
Let us change your view with our
next-generation wide-view MacroView Otoscope. 
3X larger viewing area for ear exams when compared to the view through a standard otoscope
Experience up to 8X* brighter views than those seen through a black ear speculum when paired with long-lasting LED illumination and our new Welch Allyn LumiView™ Clear Single Use Ear Specula,
Move from optical to digital - capture and share ear images for consultation, when using the MacroView Plus otoscope and our Welch Allyn iExaminer® SmartBracket™ paired with a smart device and our iExaminer Pro App.
*LumiView Clear ear specula support a 4X brighter view through an adult sized speculum and an 8X brighter view through a pediatric size speculum when compared to black specula.
---
Welch Allyn 39500 Series OAE Hearing Screener
The next generation in objective hearing screening technology, designed to address the challenges practitioners face when screening infants, newborns, toddlers, preschool, school-age children and adults. 
No behavioral response required for those too young to respond or who have trouble sitting still - rapidly screen newborns and infants with minimal cooperation required.
Tests are fast; just three button pushes turn on the device and complete tests on both ears in approximately 8-16 seconds per ear.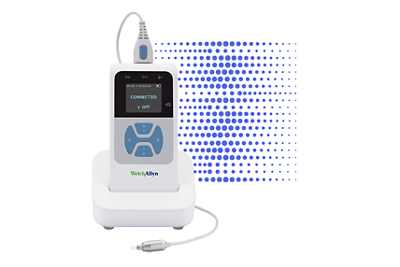 Quick Reference Guide and Spec Sheet 
Are you interested in expanding your diagnostic capabilities?
Fill out the form to learn more or schedule your demo.

References
1.   World report on hearing ISBN 978-92-4-002048-1 (electronic version)
2.  Otitis Media: Diagnosis and Treatment. American Family Physician.
3.  MOSHTAGHI, O., SAHYOUNI, R., HAIDAR, Y. M., HUANG, M., MOSHTAGHI, A., GHAVAMI, Y., LIN, H.W., & DJALILIAN, H. R. (2017). Smartphone-Enabled Otoscopy in Neurotology/Otology. Otolaryngology--head and neck surgery: official journal of American Academy of Otolaryngology-Head and Neck Surgery, 156(3 ), 554–558.
4. Katarzyna E. Wroblewska-Seniuk1 , Piotr Dabrowski2 , Witold Szyfter2 and Jan Mazela. Universal newborn hearing screening: methods and results, obstacles, and benefits. 
A reference to any product on this site does not imply that such product is or will be available in your location. Please contact your authorized country representative for specific product availability in your country. 
*Always Read Labels and Instructions for Use. Contact your Hillrom Representative for the latest version.